Products on Show
DAY 2: Hewland shares its transmission systems for electric motorsport applications
Hewland Engineering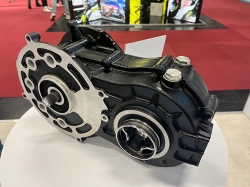 Hewland Engineering is showcasing its portfolio of gearboxes designed for internal combustion engine applications and EV-specific options.
---
DAY 2: Staübli is showcasing its Formula E advanced connector range
Stäubli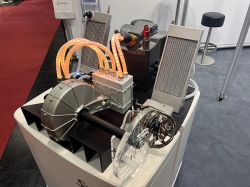 Automotive and motorsport connection specialist Stäubli has put on show its full range of advanced connectors for various vehicle components.
---
DAY 2: Arrow Precision Engineering displays its crankshaft and connecting rod components for performance vehicles
Arrow Precision Engineering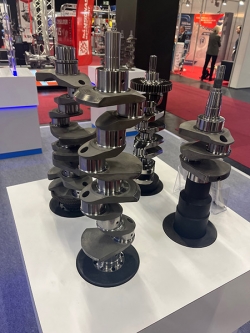 UK-based Arrow Precision Engineering is exhibiting its wide range of engine components for high-performance and ultra-high-performance applications at Professional MotorSport World Expo 2022.
---
DAY 2: Hyperco exhibits new stockcar spring technology
Hyperco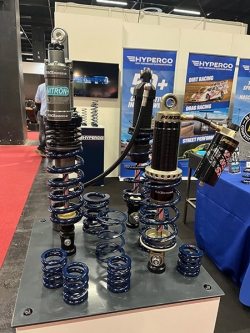 Motorsport spring supplier Hyperco is showing its extensive range at the 2022 show, including a 7,000lb per square inch spring being used on the Next Gen NASCAR Cup Series car designed by Dallara.
---
DAY 2: Lane Motorsport displays its latest high-performance electrical connectors
Lane Motorsport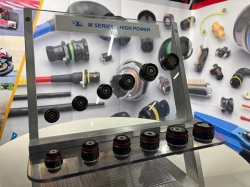 An advanced portfolio of specialist products which enable electronic interconnection for the motorsport sector is being exhibited by Lane Motorsport.
---
DAY 2: Italtecnica's 90° V6 engine
Italtecnica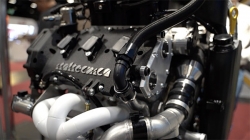 Italtecnica has debuted its 90° V6 engine targeting Le Mans hypercars and high-performance road car applications at PMW Expo.
---
DAY 1: VESevo launches non-destructive tire measurement device
VESevo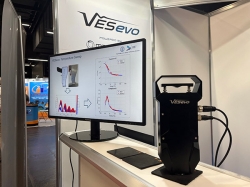 The VESevo Generation 2 device for non-destructive measurement of the viscoelasticity of tires has been launched by VESevo at Professional MotorSport World Expo 2022.
---
DAY 1: MoTeC outlines the advanced capabilities of its GPRP electronic control units
MoTeC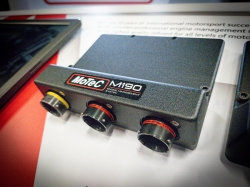 Electronic control unit specialist MoTeC is discussing its latest GPRP ECUs for engine and gearbox control with visitors to booth #6044.
---
DAY 1: FEV showcases fire suppression systems for latest FIA standards
FEV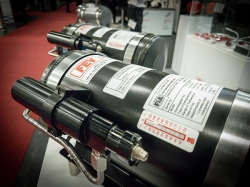 UK-based safety company FEV is showcasing its broad portfolio of systems and products for the motorsport sector. The company's comprehensive fire suppression range, on show at the expo, is FIA certified and has been designed and developed utilizing 30 years of experience to bring the latest safety advancements for vehicles on racetracks all over the world.
---
DAY 1: Brand-new SR Series pads on show at EBC Brakes Racing booth
EBC Brakes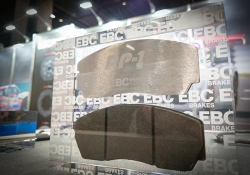 Formed in 2015 as a response to the ever-expanding trackday and race car markets, EBC Brakes Racing – a subdivision of EBC Brakes – is exhibiting its range of braking products which includes the RP Series and the brand-new SR Series pads at the company's booth.
---
DAY 1: The latest EMU Pro and PMU 24DL electronics systems from Ecumaster
Ecumaster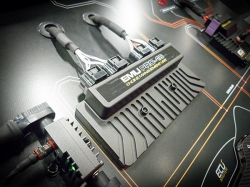 Poland-based company Ecumaster, a manufacturer of complete electronics systems for tuning and professional motorsport, is showing two of its new products at this year's PMW Expo – the EMU Pro and the PMU 24DL.
---
DAY 1: Coryton Advanced Fuels debuts Sustain Racing fuels for motorsport use
Coryton Advanced Fuels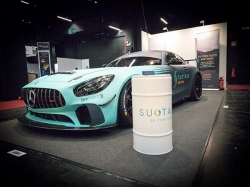 Unveiled at this year's Professional MotorSport World Expo, Sustain Racing aims to provide the industry with access to a range of off-the-shelf sustainable fuels and the opportunity to create bespoke blends using Coryton's expertise.
---
DAY 1: Druck presents its advanced pressure measurement technology for the motorsport industry
Druck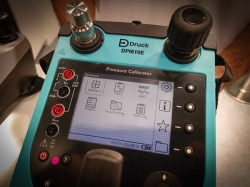 Pressure measurement technology chosen for Formula racing, the World Rally Championship, the Indy Racing League, MotoGP and British Super Bikes, amongst others, is being presented by Druck at this week's PMW Expo.
---
Sportech Engineering to supply Multimatic LMDh steering system
Sportech Engineering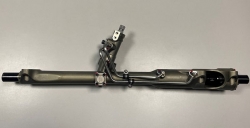 Sportech Engineering, exhibiting at PMW Expo, has been appointed by Multimatic as partner for the development of the steering system and supplier of the steering rack for the company's LMDh project. In a statement, the Sportech said.
---
The dedicated EV transmission from Sadev
Sadev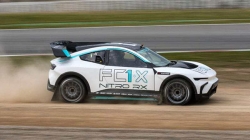 The latest off-the-shelf transmission product from Sadev, S-EV90, has been made to answer the technological needs of the electric motorsport market.
---
ETS Racing Fuels' Renewablaze, with up to 100% sustainable components
ETS Racing Fuels'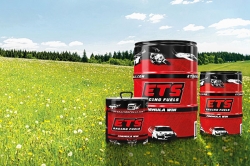 The sustainable Renewablaze portfolio by ETS Racing Fuels is a new racing fuel innovation. It offers a true low-carbon footprint solution with no performance compromise.
---
Sustainable fuel blends
VP Racing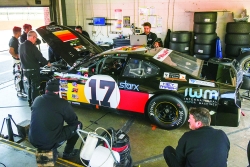 VP Racing formulates more than 70 proprietary blends of technologically advanced race fuels.
---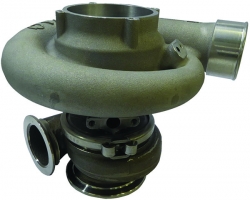 Van Der Lee Turbo Systems will present its latest range of high-performance, cost-effective turbocharger solutions for motorsport applications.
---
Race-proven TPMS technology
Texys Group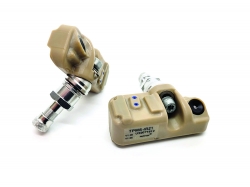 The Texys Group will exhibit its advanced tire pressure monitoring system (TPMS), available in two versions to create different levels of data and performance to suit any requirement.
---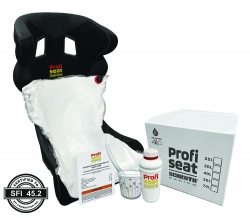 The acceleration forces in today's race cars are only exceeded by those in fighter jets. For over 70 years, Schroth has been manufacturing racing harnesses capable of dealing with the requirements of motorsport.
---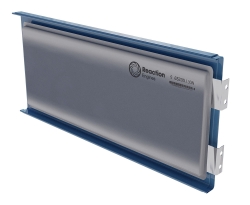 Reaction Engines will return to PMW Expo to show off examples of its heat exchanger technology and battery foils. The company has been at the forefront of engineering innovation for over 30 years, developing SABRE (Synergetic Air-Breathing Rocket Engine), a revolutionary new class of aerospace propulsion, which led to the development of its groundbreaking thermal management technologies that have revolutionized performance, efficiency and mass across a range of industries, including motorsport, electric vehicles, aviation and energy.
---
Damper Valves
Nitron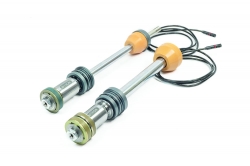 Nitron will showcase its new electronic damper valve at PMW this year, the result of several years of development and testing.
---
FIA8855-2021-ready race seating
Motordrive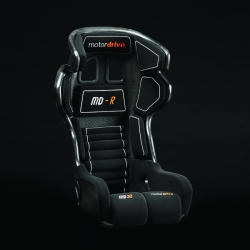 Motordrive will be in Cologne to showcase its MD-R seat series, designed to surpass the FIA8855-2021 safety standard.
---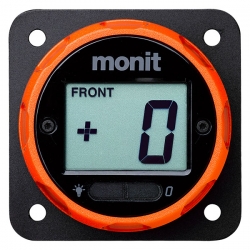 Driver confidence is key to extracting maximum performance from any race vehicle: optimization of brake bias, and vehicle balance during braking into corners, are areas where the new Monit brake bias dial will empower drivers of all ability levels to make performance gains.
---
Gearbox actuators with integrated valves
MMWE Motorsport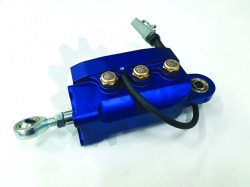 MME Motorsport is excited to show its updated pneumatic actuators that are now even more powerful (1,005N at 8 bars), with an integrated gear control unit and position sensor, all in a lightweight, compact package.
---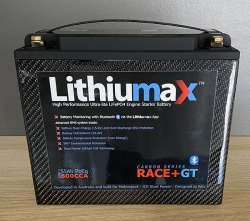 Lithiumax Batteries is showcasing its new range of Carbon Series lithium LiFePO4 engine starter batteries, including the Lithiumax RACE10+ Bluetooth and Lithiumax RACE+GT Bluetooth units.
---
Electronic interconnection expertise
Lane Motorsport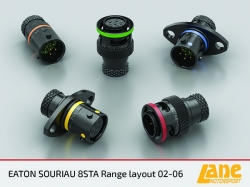 Lane specializes in meeting the electronic interconnection demands of motorsport and can provide the latest high-performance connector technology from stock, giving customers a competitive edge.
---
Cadmium- and chrome-free nuts
KL-Projects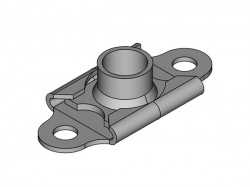 The ELV Directive states that vehicle and equipment manufacturers must avoid the use of hazardous substances such as lead, mercury, cadmium and hexavalent chromium in automotive products.
---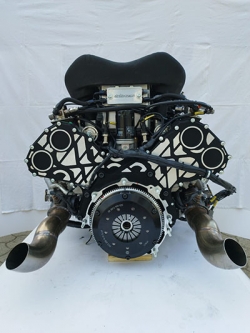 Italtecnica, which can call upon 35 years in racing and high-performance powertrain development, will reveal a new top-class 3.0-liter 90° V6 engine in Cologne, featuring patented passive prechamber ignition and weighing less than 200kg while delivering 850Nm and 750CV.
---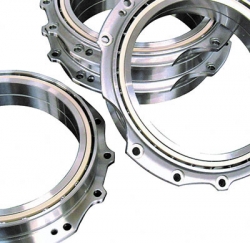 Founded in 1972, HB Bearings, a leading UK manufacturer of bespoke bearings for motorsport, will be celebrating its 50th anniversary in Cologne.
---
Small, light and reliable ECU
GEMS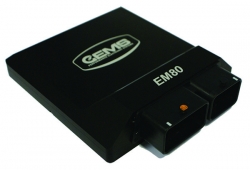 General Engine Management Systems Ltd (GEMS) will present its new EM80-M – a small, light and reliable ECU for engines up to eight cylinders.
---
Dakar-ready forged wheels
EVO Corse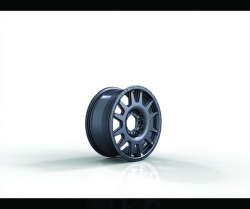 EVO Corse will display its latest line of forged wheels, designed for the most extreme competitions and boasting the highest levels of quality, lightness and strength as a result of their forging technique, which uses 8,000-ton presses combined with the most advanced machining centers.
---
Cordless pit-stop wheel gun
Dino Paoli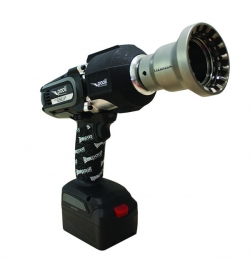 Dino Paoli will introduce its new Typhoon Plus electric cordless pit-stop wheel gun, featuring a simple LED indicator system.
---
Fuel tank facility boost
Continental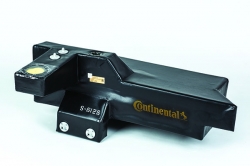 Continental Fuel Storage Systems GmbH is set to move to a new location in its current Aachen region in Germany – the fuel tank manufacturer will head to Alsdorf in the first quarter of 2023.
---
High-end valvetrain components
Con-SEPT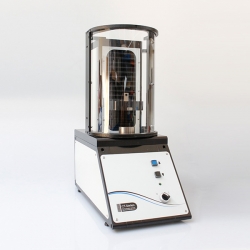 Con-SEPT will display its latest high-end valvetrain components – valves, valve springs, valve guides, seat inserts, retainers and collets – for classic cars, motorsports and motorbikes at PMW Expo.
---
DIL toolbox: Version 2
ChassisSim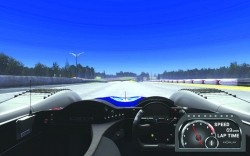 ChassisSim Technologies will launch the ChassisSim driver-in-the-loop (DIL) toolbox v2 at PMW 2022.
---
Aluminum - Titanium lightweight bearings: half the weight same superior performance
Carl Hirschmann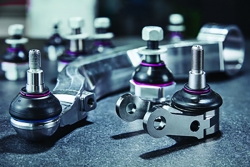 Titanium – the material for motorsport industry: extremely light, exceptionally high resistant, durable. Wherever high stability and less weight are requested this material is the first choice. That is why Carl Hirschmann uses titanium for the inner rings of their newest generation of spherical bearings.
---
High-performance natural-fiber composites
Bcomp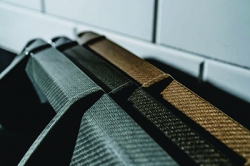 Bcomp will display its latest high-performance natural-fiber composites for motorsport.
---
Clubman Hub Stands
B-G Racing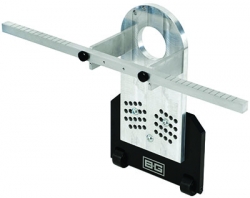 Following the success of the B-G Racing Hub Stands kit launched in 2019, the company is now launching an alternative for racers on a smaller budget: Clubman Hub Stands.
---
Gear display and shift light module
213 Performance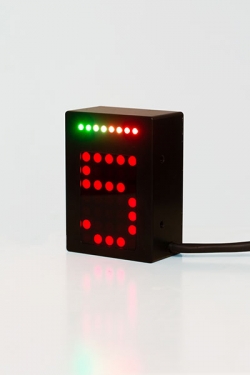 213 Performance is proud to offer its integrated Gear Display and Shift Light Module (GDSLM). The GDSLM integrates a dot-matrix gear display and an array of eight RGB high-intensity LEDs to provide drivers with clear, concise information.
---