Konferenzprogramm
---
Advanced technologies for performance and sustainability
10:30 - 12:30
Moderator
David Wood
Senior consultant
David Wood & Associates
UK
10:30
Race to road - developing natural fiber series parts in racing

Johann Wacht
Manager, motorsports & supercars
Bcomp Ltd
Switzerland
Natural fiber composites have proven their performance in racing successfully since 2019 in leading categories like F1, Formula E and Extreme E. Now Bcomp and partnering OEMs are using GT racing as a development platform for road parts, reviving the power of motorsport as being the best technology and communication test bench for automotive. Putting the focus on road relevance rather than the last percentage of theoretical performance, these close-to-road motorsport parts enable a direct technology transfer, bringing significant and fast sustainability improvements to everyday mobility.
11:00
The roadmap to sustainable manufacturing in motorsport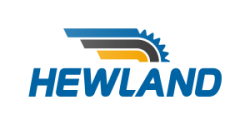 Dr Agnes Ragondet
Transformation & Sustainability Director
Hewland Engineering
UK
The presentation will review and discuss the implementation of sustainable manufacturing practices in motorsport transmission manufacturing. It will review the work already undertaken with the support of Warwick Manufacturing Group to establish and benchmark the carbon footprint of a GT3 transmission. Hewland launched the largest lifecycle assessment with WMG reviewing over 400 components' origin and carbon footprint. In addition, the presentation will review the drivers behind Hewland acquiring ISO:14001 and review the critical contributors to carbon footprint and what actions on Hewland's sustainability roadmap will ensure sustainability is at the forefront of manufacturing in the decade ahead.
11:30
Self-learning models for vehicle dynamics

Sam Emeny-Smith
Head of automotive, defense & motorsport
Monolith AI
UK
Learn how to use AI to solve your most intractable physics problems. This presentation will focus on track dynamics, using a customer case study in collaboration with Jota Sport, which decreased testing time by 72% using Monolith's intelligent exploration tools. Discover how machine learning models can be trained on specific maneuvers to predict the forces on the vehicle during maneuvers that were not performed, thereby reducing total testing time.
12:00
Motorsport and sustainable mobility: paradox or evidence?

Mathieu Grandemange
Tire designer & project leader
Michelin
France
In racing, Michelin has often been a winner. From its very first lap around the track, it has taken on challenge after challenge with game-changing innovations. But now, with climate change threats and natural resources shrinking, Michelin is in a different kind of race. And Michelin Motorsport's groundbreaking work is now more relevant than ever to make mobility cleaner and more efficient.
Sustainable fuel technology
14:00 - 16:00
Moderator
David Wood
Senior consultant
David Wood & Associates
UK
14:00
Renewable racing fuels as true drop-in solutions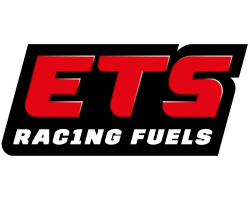 Yann Labia
Motorsport fuels manager
ETS Racing Fuels
France
Renewablaze is a product range at ETS Racing Fuels that contributes significantly to reducing greenhouse gas emissions by reducing overall CO2 emissions. The fuels have been developed to be true drop-in solutions, avoiding fuel line and tank modifications. They offer high performance, reliability and knock resistance and are designed to reduce engine emissions and issues by adapted formulations. Renewablaze fuels are made of 2G bio components from cellulosic wastes (plants/trees and wasted food). They use components that are ISCC & RED II certified and therefore offer CO2 reductions according to international standards.
14:20
Racing for clean mobility - exploring high-output hydrogen ICE at Alpine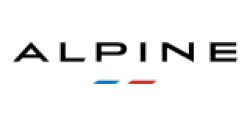 Pierre-Jean Tardy
Chief engineer hydrogen
Alpine Racing
France
Future mobility will obviously be a mix of carbon-neutral solutions, with a natural complementarity between BEV, FCEV and hybridized ICE vehicles burning sustainable fuels. Green hydrogen as a fuel could be one option, and this is one that Alpine has decided to explore actively for high-output powertrains dedicated to both racing and future Alpine road cars. Indeed, this technology is a solution that reconciles respect for the environment with pleasure, offering high power, light weight and an emotional sound - yet there are a few challenges to be overcome, including storage and combustion quality, which will be discussed in the presentation.
14:40
Climate-neutral racing - the transition to sustainable performance

Thorsten Kaebernick
Technical Applications Director
Coryton Advanced Fuels Deutschland GmbH
Germany
Join Coryton's Technical Applications Director Thorsten Kaebernick, to get the inside track on the highly topical subject of sustainable fuel in motorsport. The presentation will cover the sustainable solutions available (from efuels to second generation biofuels), demonstrate how motorsport teams are putting tailored applications to the test and explore the impact these fuels can have both in the motorsport sector and beyond. The company will also reveal a new launch from its Sustain brand, a collection which focuses on developing responsible and sustainable fuels specifically for racing that contribute towards the push for net zero impact.
15:00
The role of motorsports in the low-carbon fuel market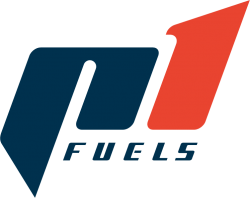 Benjamin Cuyt
Partnerships
P1 Performance Fuels GmbH
Germany
Motorsports play an important role in low-carbon fuel market adoption. Our experience in the research and development of high-performance fuels for racing evolved into creating high-quality, fossil-free fuels which have been adopted in international championships. These have been proven to significantly decrease the carbon emissions of race cars, putting them on the frontiers of decarbonization for the whole automotive industry. P1 Fuels is the official and exclusive fuel supplier of WRC from 2022.
15:20 - 16:00
Panel Discussion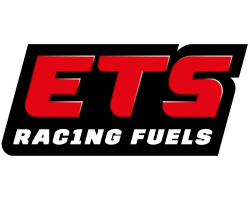 Yann Labia
Motorsport fuels manager
ETS Racing Fuels
France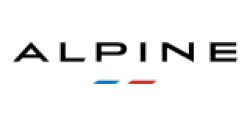 Pierre-Jean Tardy
Chief engineer hydrogen
Alpine Racing
France

Thorsten Kaebernick
Technical Applications Director
Coryton Advanced Fuels Deutschland GmbH
Germany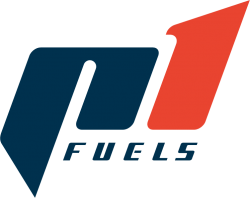 Benjamin Cuyt
Partnerships
P1 Performance Fuels GmbH
Germany
Moderator:
David Wood, senior consultant, David Wood & Associates
Advanced motorsport powertrain technology - innovations and challenges, part 1
10:30 - 12:30
Moderator
David Wood
Senior consultant
David Wood & Associates
UK
10:30
0-80% SoC in under 90 seconds with the high-efficiency BlueFire battery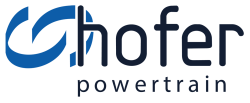 Gerold Sluka
Head of automotive battery systems development
hofer powertrain
Germany
A fully functional high-voltage battery has been developed. The BlueFire battery reaches extremely high C-rate and cycle stabilities. After various complex tests under real race conditions, the concept hypothesis was verified, and the system exceeds expectations. The latest results confirm the charging behavior, showing that the battery can be charged from 0% to 80% SoC in under 90 seconds. This battery is designed for endurance races and is a perfect fit for 24h motorsport events. The prototype battery allows up to 25 minutes of race time on one battery charge only. With this battery technology, pit stops comparable to tank stops can be realized.
11:00
Hypercar and endurance racing fuel cell systems

Matt Faulks
Co-founder and CTO
Viritech
UK
This presentation covers the use of advanced multifuel 100kW fuel systems coupled with cutting-edge energy management and energy storage to enable fuel cell powertrains that are comparable in mass and performance with the highest-performing ICE powertrain options. The presentation is not limited to the technical aspects of fuel cell systems and how companies such as Viritech are pushing the limits of the technology in motorsport and high-performance road car applications, but also covers how they can be applied to wider-ranging, real-world applications such as HGV and aerospace.
11:30
BTCC hybrid: How the UK's top national race series became a platform for the future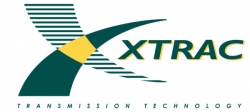 Nick Upjohn
Senior design engineer
Xtrac Ltd
UK
As the world moves towards sustainable mobility, motorsport must also adapt. The British Touring Car Championship (BTCC) is the UK's top national racing series and a worldwide favorite amongst fans, as a result of carefully thought-out rules leading to close racing in road-relevant cars. As automotive technology progresses, and hybrid vehicles fill a greater sector of the road car market, it was imperative that the BTCC remained contemporary. As such, TOCA invited Xtrac and a group of hybrid partners to develop a bespoke, cost-effective hybrid racing system to move the BTCC into the hybrid age from 2022 onwards.
12:00
EV powertrain implementation in brand-new championships

Nicola Bassan
Electric and software manager
QEV Technologies
Spain
What are the challenges when you start a new EV-powered championship from scratch? How do you consider cost management in order to create low-cost vehicles? How do you adapt existing tracks to EV cars, and can these coexist with ICE cars in the same paddock?
Advanced motorsport powertrain technology - innovations and challenges, part 2
14:00 - 16:00
Moderator
David Wood
Senior consultant
David Wood & Associates
UK
14:00
Fundamentals in e-safety design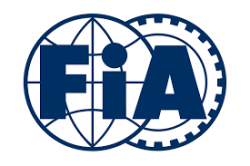 Patrice Cornon
Senior engineer hybrid safety
FiA
France
One century after the exploits of Camille Jenatzy, electricity has made a comeback on the front stage of motorsport thanks to new technologies. But with new technologies come new risks: we must take into account that electrical risk is unobservable, the danger is not limited to the voltage but also the energy, and lithium technologies pose a significant fire risk that must be taken into account. So, after years of intense developments, it is time for a review of the safety aspects in this domain from voltage limits to insulation requirements, through temperature monitoring, with all the consequences for the trackside. These considerations inform the design of the safety regulations for the new WEC hypercars.
14:30
Embracing sustainable motorsport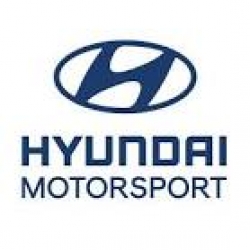 Stefan Henrich
Director of marketing & PR 
Hyundai Motorsport GmbH
Germany
Learn how Hyundai Motorsports aims to meet its sustainability goals through the deployment of hybrid, bio-fuel and full electric technologies in current and future championships
15:00
Racing on hydrogen by Forze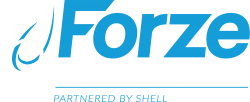 Abel van Beest
Team manager
Forze Hydrogen Racing
Netherlands
Student team Forze was called to life in 2007 to bring a positive contribution to the sustainability of the mobility industry. With over 60 passionate and talented students from Delft University of Technology, Forze built the world's first hydrogen electric race car. The goal of the team is to promote the use of hydrogen technology in motorsports. Over the course of the fifteen years of Forze's existence, nine race cars have been built, each one quicker than the last.
15:30
Optimizing vehicle dynamics - learning through electrification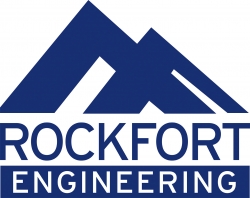 Angus Lyon
Director
Rockfort Engineering Ltd
UK
With the introduction of electric racing and, with it, new types of control systems, significant advances have been made in the control systems of race cars. With active systems such as regenerative braking, brake-by-wire and torque vectoring, vehicle dynamics can be controlled to a level not previously possible. The benefits don't end with EVs, and learning can be applied back to other race and road car applications. In this presentation, Angus Lyon will explain the learning that has been gained through world championship motorsport and performance car development programs and how it can apply to the cars of the future.
Innovative approaches to vehicle dynamics
10:30 - 14:00
Moderator
David Wood
Senior consultant
David Wood & Associates
UK
10:30
VESevo, the tire bench on track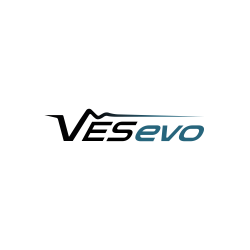 Andrea Genovese
Co-founder and scientific advisor/assistant professor
VESevo/University Federico II
Italy
The most powerful engine, the most sophisticated aerodynamics and the most complex control systems will not improve vehicle performance if the forces exchanged with the road are not optimized by proper employment and knowledge of tires. The viscoelastic properties of tires play a crucial role in vehicle dynamics, affecting both vehicle performance and safety. An innovative device for the viscoelastic characterization of tires is presented - VESevo (Viscoelasticity Evaluation System Evo). In one year, thanks to its high portability, precision and non-invasive nature, this device has been adopted by many teams in the main motorsport categories.
11:00
Combining LTS and DIL simulation: techniques that get results

Danny Nowlan
Director
ChassisSim Technologies
Australia
The two most commonly used forms of vehicle dynamics simulation for motorsport are lap time simulation (LTS) and driver-in-the-loop (DIL) simulation, but combining these two tools can be difficult. What makes ChassisSim unique is that because it uses the same numerical engine for both of these tools, LTS and DIL can be combined readily. Practical tips and tricks about combining both of these tools within ChassisSim will be discussed so that you can get the maximum possible performance from your race car.
11:30
Setting up the steering geometry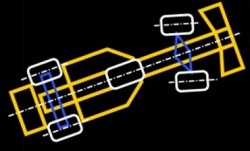 Ton Serné
Race car engineer
SernéCM
Netherlands
Setting up the right steering system requires more than just setting the toe angle. There are a few decisions to be made: toe in or toe out, zero bump steer or a purposely small amount, and pro/anti or 100% Ackermann. But before one can make these decisions, a good understanding should be gained about things like the geometry of the steering system, the influence of KPI and caster, and last but not least, the influence of the suspension geometry - the position of the roll center - on the steering. The steering capabilities of the rear wheels will also be covered.
12:00
Street-legal aftermarket brake pad concept for high-performance applications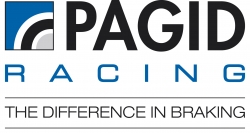 Xabier Ugarte
Chief engineer motorsport
Pagid Racing - TMD Friction Holdings GmbH
Germany
A new high-performance brake pad concept developed by TMD Friction is merging the severe requirements of track day applications with the demanding prerequisites of road-legal homologation of aftermarket brake pads. This analysis presents the challenges and approaches in merging know-how to transfer elemental features which ensure the fulfillment of demanding friction material and product requirements from motorsport applications to an aftermarket range of road-legal brake pads, as well as the potential unlocked through engineering and manufacturing technology to enable serial production of a new brake pad range with global road homologation and environmental compliance.
12:30
Vehicle performance analysis and optimization based on innovative multiphysical KPIs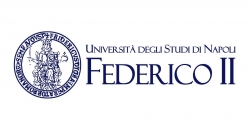 Guido Napolitano Dell'Annunziata
PhD candidate at UniNa Vehicle Dynamics Research Group
Università degli Studi di Napoli
Italy
Performance optimization has always been the main target in the motorsport field; it strongly depends on several factors with reciprocal dependencies that can be summarized in three macro areas: vehicle and its subsystem; driver; and external conditions (such as road roughness and ambient temperatures). The main target of this research activity is to deeply explore each area in order to highlight the complex cross-correlations among the different phenomena that govern tire degradation and interaction, with the ultimate aim of defining proper predictive models able to forecast vehicle performance and optimize them by applying dedicated strategies for each race event.