Program
---
Advanced technologies for performance and sustainability
10:30 - 12:30
Moderator
David Wood
Senior consultant
David Wood & Associates
UK
10:30
Race to road - developing natural fiber series parts in racing

Johann Wacht
Manager, motorsports & supercars
Bcomp Ltd
Switzerland
Natural fiber composites have proven their performance in racing successfully since 2019 in leading categories like F1, Formula E and Extreme E. Now Bcomp and partnering OEMs are using GT racing as a development platform for road parts, reviving the power of motorsport as being the best technology and communication test bench for automotive. Putting the focus on road relevance rather than the last percentage of theoretical performance, these close-to-road motorsport parts enable a direct technology transfer, bringing significant and fast sustainability improvements to everyday mobility.
11:00
The roadmap to sustainable manufacturing in motorsport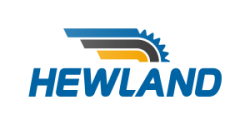 Dr Agnes Ragondet
Transformation & Sustainability Director
Hewland Engineering
UK
The presentation will review and discuss the implementation of sustainable manufacturing practices in motorsport transmission manufacturing. It will review the work already undertaken with the support of Warwick Manufacturing Group to establish and benchmark the carbon footprint of a GT3 transmission. Hewland launched the largest lifecycle assessment with WMG reviewing over 400 components' origin and carbon footprint. In addition, the presentation will review the drivers behind Hewland acquiring ISO:14001 and review the critical contributors to carbon footprint and what actions on Hewland's sustainability roadmap will ensure sustainability is at the forefront of manufacturing in the decade ahead.
11:30
Self-learning models for vehicle dynamics

Sam Emeny-Smith
Head of automotive, defense & motorsport
Monolith AI
UK
Learn how to use AI to solve your most intractable physics problems. This presentation will focus on track dynamics, using a customer case study in collaboration with Jota Sport, which decreased testing time by 72% using Monolith's intelligent exploration tools. Discover how machine learning models can be trained on specific maneuvers to predict the forces on the vehicle during maneuvers that were not performed, thereby reducing total testing time.
12:00
Motorsport and sustainable mobility: paradox or evidence?

Mathieu Grandemange
Tire designer & project leader
Michelin
France
In racing, Michelin has often been a winner. From its very first lap around the track, it has taken on challenge after challenge with game-changing innovations. But now, with climate change threats and natural resources shrinking, Michelin is in a different kind of race. And Michelin Motorsport's groundbreaking work is now more relevant than ever to make mobility cleaner and more efficient.
Sustainable fuel technology
14:00 - 16:00
Moderator
David Wood
Senior consultant
David Wood & Associates
UK
14:00
Renewable racing fuels as true drop-in solutions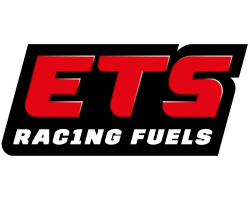 Yann Labia
Motorsport fuels manager
ETS Racing Fuels
France
Renewablaze is a product range at ETS Racing Fuels that contributes significantly to reducing greenhouse gas emissions by reducing overall CO2 emissions. The fuels have been developed to be true drop-in solutions, avoiding fuel line and tank modifications. They offer high performance, reliability and knock resistance and are designed to reduce engine emissions and issues by adapted formulations. Renewablaze fuels are made of 2G bio components from cellulosic wastes (plants/trees and wasted food). They use components that are ISCC & RED II certified and therefore offer CO2 reductions according to international standards.
14:20
Racing for clean mobility - exploring high-output hydrogen ICE at Alpine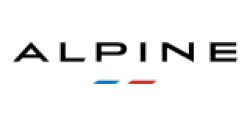 Pierre-Jean Tardy
Chief engineer hydrogen
Alpine Racing
France
Future mobility will obviously be a mix of carbon-neutral solutions, with a natural complementarity between BEV, FCEV and hybridized ICE vehicles burning sustainable fuels. Green hydrogen as a fuel could be one option, and this is one that Alpine has decided to explore actively for high-output powertrains dedicated to both racing and future Alpine road cars. Indeed, this technology is a solution that reconciles respect for the environment with pleasure, offering high power, light weight and an emotional sound - yet there are a few challenges to be overcome, including storage and combustion quality, which will be discussed in the presentation.
14:40
Climate-neutral racing - the transition to sustainable performance

Thorsten Kaebernick
Technical Applications Director
Coryton Advanced Fuels Deutschland GmbH
Germany
Join Coryton's Technical Applications Director Thorsten Kaebernick, to get the inside track on the highly topical subject of sustainable fuel in motorsport. The presentation will cover the sustainable solutions available (from efuels to second generation biofuels), demonstrate how motorsport teams are putting tailored applications to the test and explore the impact these fuels can have both in the motorsport sector and beyond. The company will also reveal a new launch from its Sustain brand, a collection which focuses on developing responsible and sustainable fuels specifically for racing that contribute towards the push for net zero impact.
15:00
The role of motorsports in the low-carbon fuel market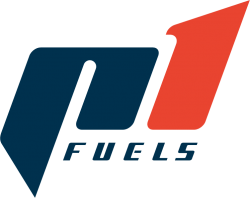 Benjamin Cuyt
Partnerships
P1 Performance Fuels GmbH
Germany
Motorsports play an important role in low-carbon fuel market adoption. Our experience in the research and development of high-performance fuels for racing evolved into creating high-quality, fossil-free fuels which have been adopted in international championships. These have been proven to significantly decrease the carbon emissions of race cars, putting them on the frontiers of decarbonization for the whole automotive industry. P1 Fuels is the official and exclusive fuel supplier of WRC from 2022.
15:20 - 16:00
Panel Discussion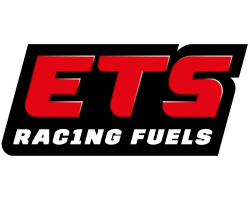 Yann Labia
Motorsport fuels manager
ETS Racing Fuels
France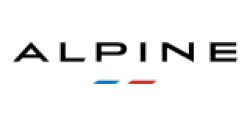 Pierre-Jean Tardy
Chief engineer hydrogen
Alpine Racing
France

Thorsten Kaebernick
Technical Applications Director
Coryton Advanced Fuels Deutschland GmbH
Germany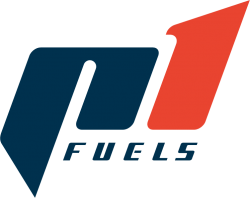 Benjamin Cuyt
Partnerships
P1 Performance Fuels GmbH
Germany
Moderator:
David Wood, senior consultant, David Wood & Associates