Program
---
Advanced motorsport powertrain technology - innovations and challenges, part 1
10:30 - 12:30
Moderator
David Wood
Senior consultant
David Wood & Associates
UK
10:30
0-80% SoC in under 90 seconds with the high-efficiency BlueFire battery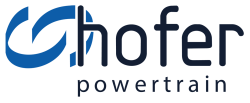 Gerold Sluka
Head of automotive battery systems development
hofer powertrain
Germany
A fully functional high-voltage battery has been developed. The BlueFire battery reaches extremely high C-rate and cycle stabilities. After various complex tests under real race conditions, the concept hypothesis was verified, and the system exceeds expectations. The latest results confirm the charging behavior, showing that the battery can be charged from 0% to 80% SoC in under 90 seconds. This battery is designed for endurance races and is a perfect fit for 24h motorsport events. The prototype battery allows up to 25 minutes of race time on one battery charge only. With this battery technology, pit stops comparable to tank stops can be realized.
11:00
Hypercar and endurance racing fuel cell systems

Matt Faulks
Co-founder and CTO
Viritech
UK
This presentation covers the use of advanced multifuel 100kW fuel systems coupled with cutting-edge energy management and energy storage to enable fuel cell powertrains that are comparable in mass and performance with the highest-performing ICE powertrain options. The presentation is not limited to the technical aspects of fuel cell systems and how companies such as Viritech are pushing the limits of the technology in motorsport and high-performance road car applications, but also covers how they can be applied to wider-ranging, real-world applications such as HGV and aerospace.
11:30
BTCC hybrid: How the UK's top national race series became a platform for the future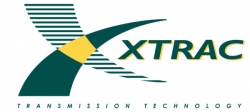 Nick Upjohn
Senior design engineer
Xtrac Ltd
UK
As the world moves towards sustainable mobility, motorsport must also adapt. The British Touring Car Championship (BTCC) is the UK's top national racing series and a worldwide favorite amongst fans, as a result of carefully thought-out rules leading to close racing in road-relevant cars. As automotive technology progresses, and hybrid vehicles fill a greater sector of the road car market, it was imperative that the BTCC remained contemporary. As such, TOCA invited Xtrac and a group of hybrid partners to develop a bespoke, cost-effective hybrid racing system to move the BTCC into the hybrid age from 2022 onwards.
12:00
EV powertrain implementation in brand-new championships

Nicola Bassan
Electric and software manager
QEV Technologies
Spain
What are the challenges when you start a new EV-powered championship from scratch? How do you consider cost management in order to create low-cost vehicles? How do you adapt existing tracks to EV cars, and can these coexist with ICE cars in the same paddock?
Advanced motorsport powertrain technology - innovations and challenges, part 2
14:00 - 16:00
Moderator
David Wood
Senior consultant
David Wood & Associates
UK
14:00
Fundamentals in e-safety design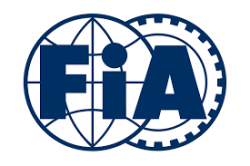 Patrice Cornon
Senior engineer hybrid safety
FiA
France
One century after the exploits of Camille Jenatzy, electricity has made a comeback on the front stage of motorsport thanks to new technologies. But with new technologies come new risks: we must take into account that electrical risk is unobservable, the danger is not limited to the voltage but also the energy, and lithium technologies pose a significant fire risk that must be taken into account. So, after years of intense developments, it is time for a review of the safety aspects in this domain from voltage limits to insulation requirements, through temperature monitoring, with all the consequences for the trackside. These considerations inform the design of the safety regulations for the new WEC hypercars.
14:30
Embracing sustainable motorsport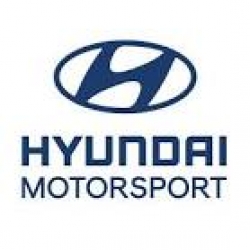 Stefan Henrich
Director of marketing & PR 
Hyundai Motorsport GmbH
Germany
Learn how Hyundai Motorsports aims to meet its sustainability goals through the deployment of hybrid, bio-fuel and full electric technologies in current and future championships
15:00
Racing on hydrogen by Forze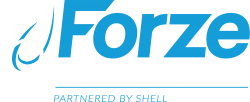 Abel van Beest
Team manager
Forze Hydrogen Racing
Netherlands
Student team Forze was called to life in 2007 to bring a positive contribution to the sustainability of the mobility industry. With over 60 passionate and talented students from Delft University of Technology, Forze built the world's first hydrogen electric race car. The goal of the team is to promote the use of hydrogen technology in motorsports. Over the course of the fifteen years of Forze's existence, nine race cars have been built, each one quicker than the last.
15:30
Optimizing vehicle dynamics - learning through electrification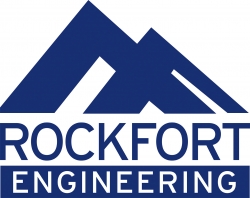 Angus Lyon
Director
Rockfort Engineering Ltd
UK
With the introduction of electric racing and, with it, new types of control systems, significant advances have been made in the control systems of race cars. With active systems such as regenerative braking, brake-by-wire and torque vectoring, vehicle dynamics can be controlled to a level not previously possible. The benefits don't end with EVs, and learning can be applied back to other race and road car applications. In this presentation, Angus Lyon will explain the learning that has been gained through world championship motorsport and performance car development programs and how it can apply to the cars of the future.