Program
---
Innovative approaches to vehicle dynamics
10:30 - 14:00
Moderator
David Wood
Senior consultant
David Wood & Associates
UK
10:30
VESevo, the tire bench on track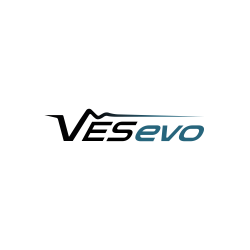 Andrea Genovese
Co-founder and scientific advisor/assistant professor
VESevo/University Federico II
Italy
The most powerful engine, the most sophisticated aerodynamics and the most complex control systems will not improve vehicle performance if the forces exchanged with the road are not optimized by proper employment and knowledge of tires. The viscoelastic properties of tires play a crucial role in vehicle dynamics, affecting both vehicle performance and safety. An innovative device for the viscoelastic characterization of tires is presented - VESevo (Viscoelasticity Evaluation System Evo). In one year, thanks to its high portability, precision and non-invasive nature, this device has been adopted by many teams in the main motorsport categories.
11:00
Combining LTS and DIL simulation: techniques that get results

Danny Nowlan
Director
ChassisSim Technologies
Australia
The two most commonly used forms of vehicle dynamics simulation for motorsport are lap time simulation (LTS) and driver-in-the-loop (DIL) simulation, but combining these two tools can be difficult. What makes ChassisSim unique is that because it uses the same numerical engine for both of these tools, LTS and DIL can be combined readily. Practical tips and tricks about combining both of these tools within ChassisSim will be discussed so that you can get the maximum possible performance from your race car.
11:30
Setting up the steering geometry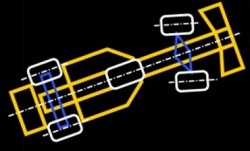 Ton Serné
Race car engineer
SernéCM
Netherlands
Setting up the right steering system requires more than just setting the toe angle. There are a few decisions to be made: toe in or toe out, zero bump steer or a purposely small amount, and pro/anti or 100% Ackermann. But before one can make these decisions, a good understanding should be gained about things like the geometry of the steering system, the influence of KPI and caster, and last but not least, the influence of the suspension geometry - the position of the roll center - on the steering. The steering capabilities of the rear wheels will also be covered.
12:00
Street-legal aftermarket brake pad concept for high-performance applications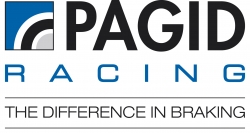 Xabier Ugarte
Chief engineer motorsport
Pagid Racing - TMD Friction Holdings GmbH
Germany
A new high-performance brake pad concept developed by TMD Friction is merging the severe requirements of track day applications with the demanding prerequisites of road-legal homologation of aftermarket brake pads. This analysis presents the challenges and approaches in merging know-how to transfer elemental features which ensure the fulfillment of demanding friction material and product requirements from motorsport applications to an aftermarket range of road-legal brake pads, as well as the potential unlocked through engineering and manufacturing technology to enable serial production of a new brake pad range with global road homologation and environmental compliance.
12:30
Vehicle performance analysis and optimization based on innovative multiphysical KPIs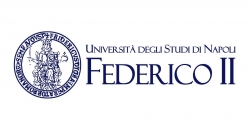 Guido Napolitano Dell'Annunziata
PhD candidate at UniNa Vehicle Dynamics Research Group
Università degli Studi di Napoli
Italy
Performance optimization has always been the main target in the motorsport field; it strongly depends on several factors with reciprocal dependencies that can be summarized in three macro areas: vehicle and its subsystem; driver; and external conditions (such as road roughness and ambient temperatures). The main target of this research activity is to deeply explore each area in order to highlight the complex cross-correlations among the different phenomena that govern tire degradation and interaction, with the ultimate aim of defining proper predictive models able to forecast vehicle performance and optimize them by applying dedicated strategies for each race event.