Program
---
Theatre 1

Day 1 - Theatre 1
From click to performance – damper dynamics and static damper graphs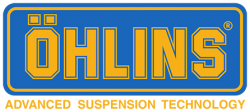 Jonas Jarlmark Näfver
Manager vehicle dynamics
Öhlins Racing AB
Sweden
A large number of engineers with race teams and manufacturers use the static damper graph as their sole information when adjusting dampers. In a steady-state situation, this is a reasonable approach. The only problem is that the life of a damper is highly dynamic, and the actual response can be far off from the static graph used for making decisions. This workshop will discuss the physics of how the static and dynamic response of the damper can affect the performance of the vehicle. The discussion will introduce the balancing required between opposing needs and competing traits when trying to improve the overall performance of the vehicle for a specific track, driver and session.
Boost-Control Re-Imagined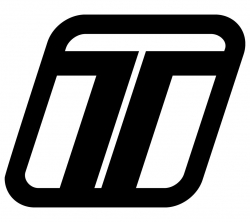 Chris Milne
Group Sales and Marketing Manager
Turbosmart
Australia
This presentation will describe the design and benefits of the world's highest flowing external wastegate! The award winning StraightGate50 from Turbosmart. Designed from the ground up and validated in-house to create a new level of control and flow, never seen in any wastegate before it, the zero-offset butterfly valve is subjected to exhaust drive pressure equally on both halves of the valve which pivots centrally, resulting in a valve that is self-balanced against any drive pressure. This is boost-control re-imagined.
Hypercar and restomod powertrain and electronics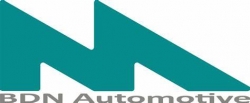 Nimrod Ludescher
CEO
BDN Automotive
Hungary
Designing the electrical and logical layout of a racecar or restomod is a point missed many times. This presentation will demonstrate how it is done by BDN. Together with the powertrain development, it will show how different software can be matched, what the criteria are for track or road use ECUs and PDUs, and then present our funniest mistakes through the process. Theory and experiment are always different, so we take the KAMManufaktur 912c- our most recent project - as an example.
The exact title of this presentation will be added shortly

Matthew Bryson
Chief Technical Officer
PWR
Australia
The exact description of this presentation will be added shortly
Renewable racing fuels as true drop-in solutions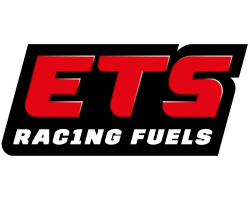 Yann Labia
Motorsport Fuels Manager
ETS Racing Fuels
France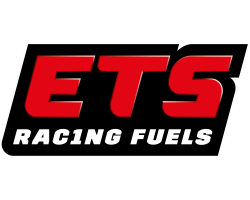 Alessandro Ferrari
Head of Development Performance Fuels
ETS Racing Fuels
France
Renewablaze is a product range at ETS Racing Fuels that contributes significantly to reducing greenhouse gas emissions by reducing overall CO2 emissions. The fuels have been developed to be true drop-in solutions, avoiding fuel line and tank modifications. They offer high performance, reliability and knock resistance and are designed to reduce engine emissions and issues by adapted formulations. Renewablaze fuels are made of 2G bio components from cellulosic wastes (plants/trees and wasted food). They use components that are ISCC & RED II certified and therefore offer CO2 reductions according to international standards.
BlueFire battery update.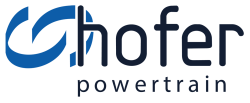 Gerold Sluka
Head of Automotive Battery Systems Development
hofer powertrain
Germany
This presentation will describe and provide an update on the development of a fully functional high-voltage battery. The BlueFire battery reaches extremely high C-rate and cycle stabilities. After various complex tests under real race conditions, the concept hypothesis was verified, and the system exceedded expectations. The latest results confirm the charging behaviour, showing that the battery can be charged from 0% to 80% SoC in under 90 seconds. This battery is designed for endurance races and is a perfect fit for 24h motorsport events. The prototype battery allows up to 25 minutes of race time on only one battery charge. The benefit of the technology for motorsport is that this sort of battery performance will begin to allow pit stops which in time will be of similar duration and frequency to traditional racing.
Cellular Network-Based Communication with Real-Time Data Transmission in Motorsports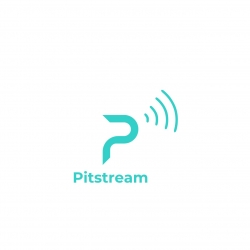 Eric Wouters
CEO
ART racing vzw
Belgium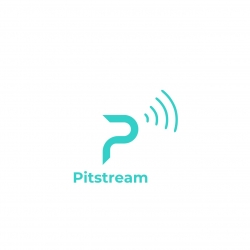 Toon Michiels
ART racing vzw
Belgium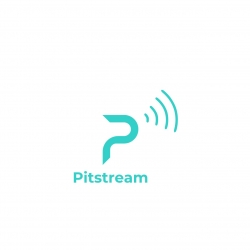 Sander Lausberg
ART racing vzw
Belgium
A key factor for success in motorsports is flawless communication between drivers and their team. Current offerings are a tradeoff between audio quality, subscription or license fees, and features. We aim to improve the cost effectiveness of communication in motorsport while at the same time optimizing everything cellular network-based communication offers. In addition to audio, we also stream and log vehicle data and interpret it in our smartphone application to make sure your engineers know to what level the car and driver are performing. Eric Wouters will present the introduction; Toon will present how the system works and Sander will explain the App.
Theatre 2

Day 1 - Theatre 2
Racing on hydrogen by Forze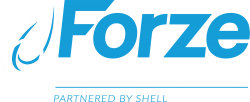 Eva van der Dijs
Team Manager
Forze Hydrogen
Netherlands
Student team Forze was called to life in 2007 to bring a positive contribution to the sustainability of the mobility industry. With over 60 passionate and talented students from Delft University of Technology, Forze built the world's first hydrogen electric race car. The goal of the team is to promote the use of hydrogen technology in motorsports. Over the course of the fifteen years of Forze's existence, nine race cars have been built, each one quicker than the last.
Motorsport Innovation & Technology Transfer to Automotive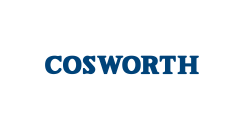 Ian Palmer
Commercial Director
Cosworth
UK
This presentation will review case studies of how data acquisition, capture and analysis technology in motorsport has and continues to transition to automotive for niche applications. The innovation of motorsport technology is supporting and driving innovation and consumer experience in automotive. Cosworth perspective of the future trends. Supportive of developing presentation with a view to PWM aspirations and expectations.
Vehicle Dynamics Simulation – connecting the dots

Danny Nowlan
Director
ChassisSim Technologies
Australia
While tools such as Lap Time, Driver in the loop and shaker rig simulation have been around for a while what is often missing is how to tie them altogether. Not just in terms of vehicle modelling but using them in the real world, both in racecar performance engineering and racecar design. By using actual examples you'll be shown how to use all these tools together to achieve real world results.
Formula E Generation 3: Faster, more efficient, more exciting.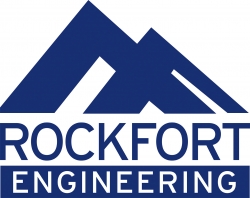 Angus Lyon
Director
Rockfort Engineering Ltd
UK
The latest season in Formula E saw the introduction of major technical changes to Formula E. These changes stepped up the technical performance and efficiency of the cars to a level not yet seen but, at the same time, presented significant challenges in the development process to ensure that they remain safe, reliable and drivable. In this presentation, Angus Lyon from Rockfort Engineering will explain the technical changes, the opportunities they provide and the development process necessary to get the cars to the current level of performance.
Overcoming obstacles with one electrifying goal: LMDh

Douglas Campling
Head of Motorsport
WAE Technologies
UK

Karl Kloess
Senior Engineer
Bosch Motorsport
Germany
The new LMDh concept is anything but an ordinary development project for the world of racing: a uniform hybrid drive system for racing cars to compete in IMSA GTP and WEC Hypercar categories. Bosch Motorsport and WAE acted as development partners, alongside X-TRAC, for this challenging project. After less than three years, a pandemic, and several thousand hours of work, the highly complex prototypes lined up for the start at the ROLEX 24h at Daytona 2023. Learn more about the challenges, the collaboration between all stakeholders, and the system and its components.
Theatre 1

Day 2 - Theatre 1
Aluminium-Lithium used in race applications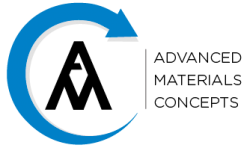 Achim Hofmann
MD
Advanced-Materials-Concepts GmbH
Germany
The objective of the presentation is to present the newest alloy alternatives and put them in perspective to weight and/or performance improvements. The first part of the presentation is an update on the newest aluminium alloy developments with respect to product formats (sheet, plate, extrusions, forgings) and their technical benefits in terms of lightweight and performance. The second part of the presentation aims to provide an understanding of product maturity of innovative aluminium alloys by examples of existing applications of these new materials in race applications.
Sustainable natural fibre composites reaching the highest level of motorsports

Johann Wacht
Key Account Manager Automotive & Motorsports
Bcomp Ltd
Switzerland
This presentation will describe Bcomp's ampliTex™ and powerRibs™ technologies which have proven their performance in leading racing series all the way up to F1. Bcomp partners with OEMs and is using GT racing in particular as a development platform for components in road vehicles. This direct technology transfer brings significant and rapid sustainability improvements for everyday mobility. With high-performance applications like in a McLaren seat, in the interior and exterior of a new BMW M4 GT4, in the body kit of a Porsche Motorsports GT4 or in the interior of a publicly available Volvo production vehicle, these new technologies with natural fiber reinforcements challenge conventional engineering solutions.
Sustainable Friction Recycling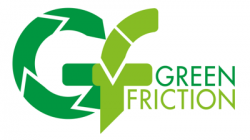 Fabian Fuhr
Managing Partner
RMS Raw Material Service
Germany
The components of the wheel brake differ substantially with respect to their recycling quotas. Disc and drum brakes as well as brake discs achieve over 90% recycling shares due to their high metal content. On the other hand, race brake pads are hardly ever recycled. Friction materials consist of various raw materials and are manufactured under pressure and temperature. This presentation describes the life cycle of friction materials and the environmental pollution they cause during the respective raw material procurement, mix production and disposal phases. Sustainable friction recyling possibilites for race brake pads are presented.
Presentation by Thyssenkrupp Bilstein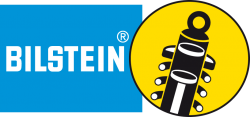 Martin Flick
Head of motorsport
Thyssenkrupp Bilstein
Germany
The exact title and scope of this presentation will be revealed shortly. Please check back for updates.
Theatre 2

Day 2 - Theatre 2
Engaging your business partners for sustainable growth and positive impact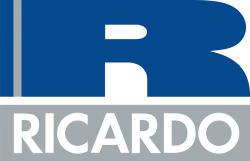 Neil Beswick
Supply Chain Sustainability Manager
Ricardo PLC
UK
The motorsports industry is facing a unique challenge as it seeks to balance the requirement to reduce the environmental impact of the sport without compromising on performance, cost, or efficiency. Sustainable supply chain expert, Neil Beswick, explains how engaging with the value chain for sustainable growth is enabling Ricardo's motorsport clients to focus on environmental impact in line with or ahead of published policy and regulation. He will share Ricardo's experience of building sustainability into its value chain, and how effective supplier engagement can help to reduce carbon emissions generated within the supply chain without compromising competitiveness.
The need for a constant innovation cycle
Neil Palmer
Head of Electrification, Motorsport
McLaren Applied
UK
Often people talk of road to race and the need for IP generated in motorsport to have relevance and carryover to automotive applications for our roads. At McLaren Applied we have learned that this is a constant cycle of passing IP generated for motorsport to the road, and also taking IP generated from automotive and feeding back into motorsport. An overview of inverter developments over the last ten years in and out of motorsport.
What can motorsport learn from the commercial vehicle sector – if facts rather than policy are in the focus?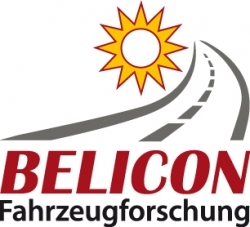 Prof Ralph Pütz
Chair / MD
Landshut University / Belicon GmbH
Germany
A recent profound holistic balancing study on public transport buses including Well-to-Tank, Tank-to-Wheel and Cradle-to-Gate sectors, compared Euro VI buses with conventional fuels and alternative drives and fuels, e.g., biofuels such as HVO and biogas, e-fuels, hydrogen and electromobility. The conclusion is not favourable to electromobility or even hydrogen. But it is in favour of combustion engines with alternative fuels such as e-fuels as is also shown by the results for a racing series like touring cars or F3! What can motorsport learn from the commercial vehicle sector, especially if engineering facts rather than public policy are in focus?
Motorsport and hydrogen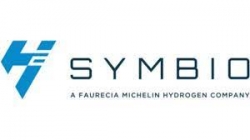 Serge Grisin
Motorsport Director
Symbio
France
The precise description of the scope of this presentation will be provided shortly
Some guidelines for calculating the proper spring rate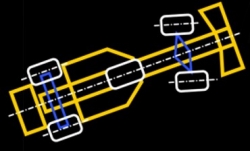 Ton Serné
Race Car Performance Engineer
SernéCM
Netherlands
This presentation will help attendees to avoid choosing the desired spring rate simply by rule-of-thumb. It will discuss the most important aspects of the calculations necessary. For example: What aspects influence the required spring rate, which forces are acting on the spring (and which are not), how to calculate the spring rate, and finally how to convert the main spring rate to the spring rate in the contact patch.
Race fuel consumption - A communication proposal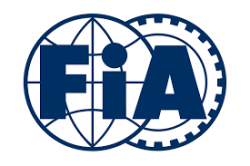 Patrice Cornon
Senior Engineer Hybrid Safety
FiA
France
Communication is very important in our sport and, currently, most racing team constructors are driven by their marketing departments. The fact is, though, that the fuel consumption of race cars is exceptionally low in comparison to their performance. This fact is difficult to communicate to the general public because the fuel consumption figures appear very high in comparison with commercial cars. In this presentation Patrice Cornon proposes to use the word "comparison" as a key word and describes a special and useful computation which can help race teams to break this particular communication barrier.