Products on Show
High-performance natural fiber composites
Bcomp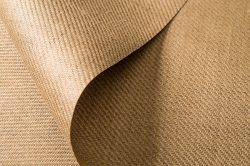 In the realm of motorsport, sustainability is all too often considered a hindrance or compromise – something that will detract from maximum possible performance or add substantial cost. Now though, sustainable lightweighting company Bcomp has developed natural fiber technologies that offer equivalent performance to carbon fiber while cutting material cost by 30% and cradle-to-gate CO2 emissions by 75%.

Bcomp's technologies – branded ampliTex and powerRibs – harness the natural mechanical properties of flax fibers, a low-maintenance and resistant crop that is indigenous to Europe. The company is turning these fibers into high-performance composites for a host of advanced applications from motorsport bodywork and seats to satellite panels for the European Space Agency. Teams in Formula One, Formula E, Extreme E and Porsche Motorsport's GT4 program have already adopted Bcomp composite solutions. These are also being used in the pioneering eSkootr Scooter Championship (eSC) – a race series that centers around high-performance e-mobility.

Alongside low weight, emissions and cost, Bcomp's technologies offer additional advantages over traditional motorsport composites, like 250% better vibration damping and – importantly – improved crash behavior. Unlike carbon fiber, which fractures and splinters on failure, Bcomp's composites remain in one piece and have a ductile failure mode. This is well suited to motorsport applications where the safety of drivers, pit crew, marshals and spectators is a priority.