Speaker Details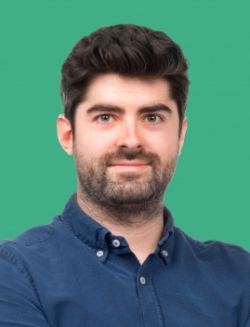 Johann Wacht
Johann has been manager of motorsports and supercars at Bcomp since 2018, responsible for implementing Bcomp's sustainable lightweighting solutions with leading motorsports clients around the world, from GT customer racing up to F1. With a background in mechanical and automotive engineering as well as international sports management, he has built no less than five cars from scratch and has worked with composites for nine years. Delivering the proof of concept for high-performance applications in motorsports under the most extreme environments, with close-to-road requirements in GT series, Johann is now additionally in charge of Bcomp's market entry in road-legal supercars.
---
Presentation
Race to road - developing natural fiber series parts in racing
Natural fiber composites have proven their performance in racing successfully since 2019 in leading categories like F1, Formula E and Extreme E. Now Bcomp and partnering OEMs are using GT racing as a development platform for road parts, reviving the power of motorsport as being the best technology and communication test bench for automotive. Putting the focus on road relevance rather than the last percentage of theoretical performance, these close-to-road motorsport parts enable a direct technology transfer, bringing significant and fast sustainability improvements to everyday mobility.