Speaker Details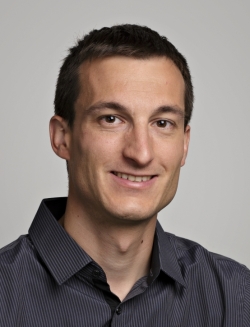 Mathieu Grandemange
Mathieu is a leader in the research and development project aiming to improve the sustainability of Michelin passenger car tires. Having worked as a performance expert, Mathieu joined the motorsport tire design department where, with his project team, he developed the Michelin 53% sustainable material rate tire revealed at the 24h Le Mans 2022. This racing tire equipped the GreenGT hydrogen prototype for the Road to Le Mans event and the Porsche GT4 e-Performance for the Goodwood Hillclimb race, coming 2nd. Mathieu recently joined the passenger car division, becoming an ambassador of the 'track to street mood'.
---
Presentation
Motorsport and sustainable mobility: paradox or evidence?
In racing, Michelin has often been a winner. From its very first lap around the track, it has taken on challenge after challenge with game-changing innovations. But now, with climate change threats and natural resources shrinking, Michelin is in a different kind of race. And Michelin Motorsport's groundbreaking work is now more relevant than ever to make mobility cleaner and more efficient.