Speaker Details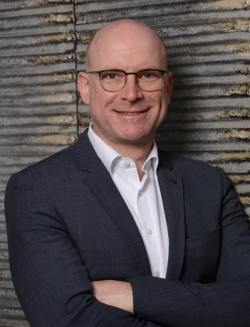 Thorsten Kaebernick
Thorsten Kaebernick is the Technical Applications Director at Coryton, a leading supplier of bespoke fuels that tailor make over 4,000 blends a year. Having devoted much of his career to the automotive industry, Thorsten joined Coryton in 2021 with a wealth of experience in putting fuels and engines to the test. Today, Thorsten works closely with Coryton's global network of forward-thinking customers. Together with the wider team, he uses his technical expertise to help deliver specialist and renewable fuel solutions that truly perform. This includes Sustain Racing, a collection of sustainable fuels that's set to change the future of motorsport.
---
Presentation
Climate-neutral racing - the transition to sustainable performance
Join Coryton's Technical Applications Director Thorsten Kaebernick, to get the inside track on the highly topical subject of sustainable fuel in motorsport. The presentation will cover the sustainable solutions available (from efuels to second generation biofuels), demonstrate how motorsport teams are putting tailored applications to the test and explore the impact these fuels can have both in the motorsport sector and beyond. The company will also reveal a new launch from its Sustain brand, a collection which focuses on developing responsible and sustainable fuels specifically for racing that contribute towards the push for net zero impact.