Speaker Details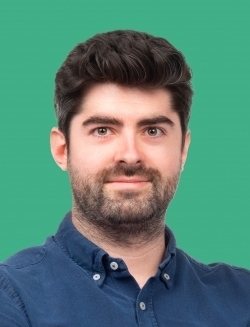 Johann Wacht
Johann Wacht has been responsible for Bcomp's motorsport projects since 2018 and has also been in charge of road projects for leading OEMs since 2021. As Key Account Manager Automotive & Motorsports, he is responsible for the implementation of Bcomp's sustainable lightweight solutions in leading global racing series as well as their technology transfer into premium road vehicles. With a background in mechanical and automotive engineering as well as international sports management, he has been scientifically and professionally involved with natural fibre composites for nine years.
---
Presentation
Sustainable natural fibre composites reaching the highest level of motorsports
This presentation will describe Bcomp's ampliTex™ and powerRibs™ technologies which have proven their performance in leading racing series all the way up to F1. Bcomp partners with OEMs and is using GT racing in particular as a development platform for components in road vehicles. This direct technology transfer brings significant and rapid sustainability improvements for everyday mobility. With high-performance applications like in a McLaren seat, in the interior and exterior of a new BMW M4 GT4, in the body kit of a Porsche Motorsports GT4 or in the interior of a publicly available Volvo production vehicle, these new technologies with natural fiber reinforcements challenge conventional engineering solutions.